Auto Campers is the brand name of partners Roy Wood Transits (Auto Campers South) and Firth Campers (Auto Campers North)
Auto Campers South
Established in 1970, Roy wood Transits has a long and enviable reputation for excellent customer service, value and Innovation. Roy Wood now retired, designed, built and raced space framed F2 superstox and built specialist conversions through the 60's and 70's including high top caravanettes. The company is still family run with its engineering heritage very much alive and evident in projects such as a 5.7ltr mid mounted V8 super transit, graffiti removal plant trucks and motability accreditation.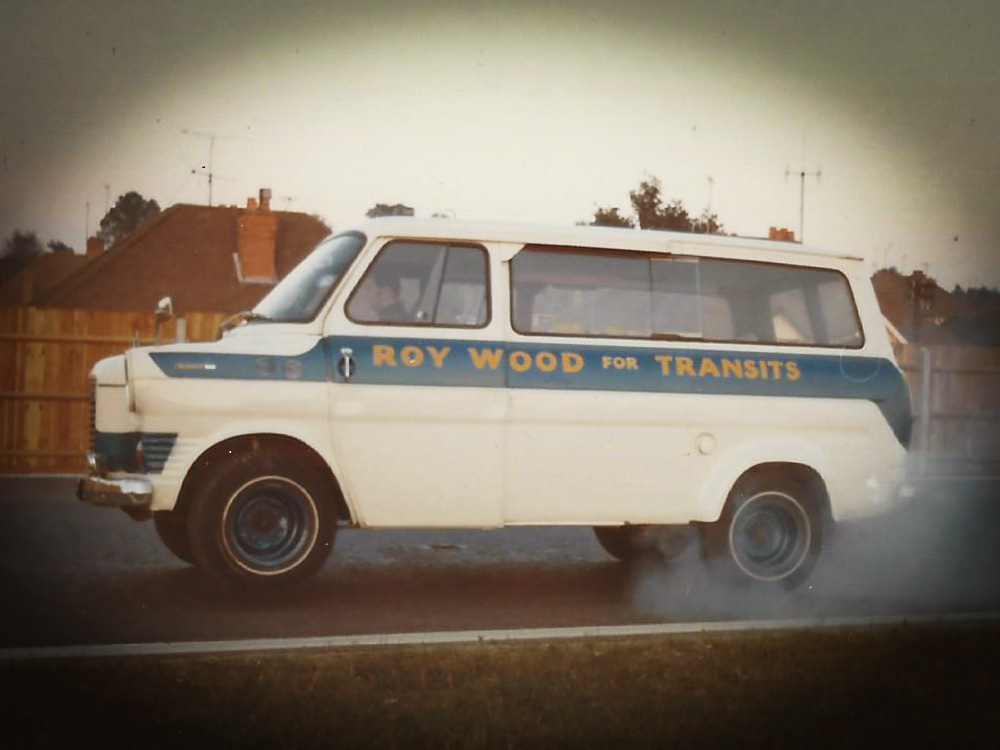 Auto Campers North
Managing Director Carl Firth and brother Mark, formerly Wellhouse Leisure are highly skilled furniture makers with an eye for detail worthy of winning Camper van of the year in 2011 and 2014.
The combined strengths of Engineering and furniture making skills mixed with automotive thinking, extensive R&D and strict production discipline, led to the launch of Auto Campers Day van in 2014 which immediately won Camper van of the year in 2015. The Judges found the versatility and execution of Day Van conversion unprecedented as well as its quality and value.
In 2015 the Day van was quickly followed by the launch of the Leisure van, which provides a traditional rock 'n roll seat/bed. However, the Leisure van incorporates Auto Campers trademark dual sliding side doors to exploit the inside – outside kitchen and consequently provides a bright habitation space with cross ventilation. Intelligent design continues with a 50ltr drawer fridge set-back to provide generous legroom for the drivers swivel seat, allowing four to relax in comfort.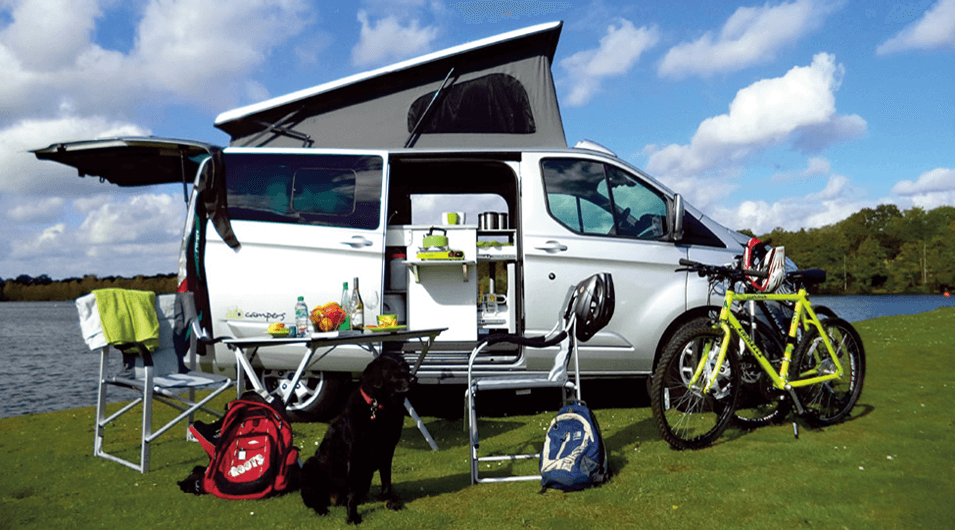 Soon after the launch of the Leisure van, we had a couple torn between the Day Van and the Leisure Van, he wanted a Day van with open space to transport his track day bike and she was a "foodie" with a need for "off grid" cooking and space for her dogs. The answer was obvious: remove the rock 'n roll bed from the Leisure van and re-configure the Day vans suspended bed in its place to create our "design award" winning MRV (Multi recreational vehicle), Optional fold flat seats configured with the M1 tested bonded floor add further versatility and safety for passengers.
The Classic was launched in 2016 to offer affordable Ford & VW models with a traditional floor plan. The Classic's unique option of a diesel hob includes heating for your habitation space. The Diesel hob also mitigates the need to carry gas in a Camper.
More recently, Auto Campers can offer optional Automatic transmission for the Transit Custom, the introduction of VW T6 across 3 models and a new Day van model utilising M1 bonded floor technology and even more flexibility!
With production nearly at capacity, the sustainability of quality is important to us, we take great pride in all our models and our unique ability to configure a Camper which optimises your lifestyle.
Hopefully we will have the opportunity to share our knowledge and passion for Campers with you soon.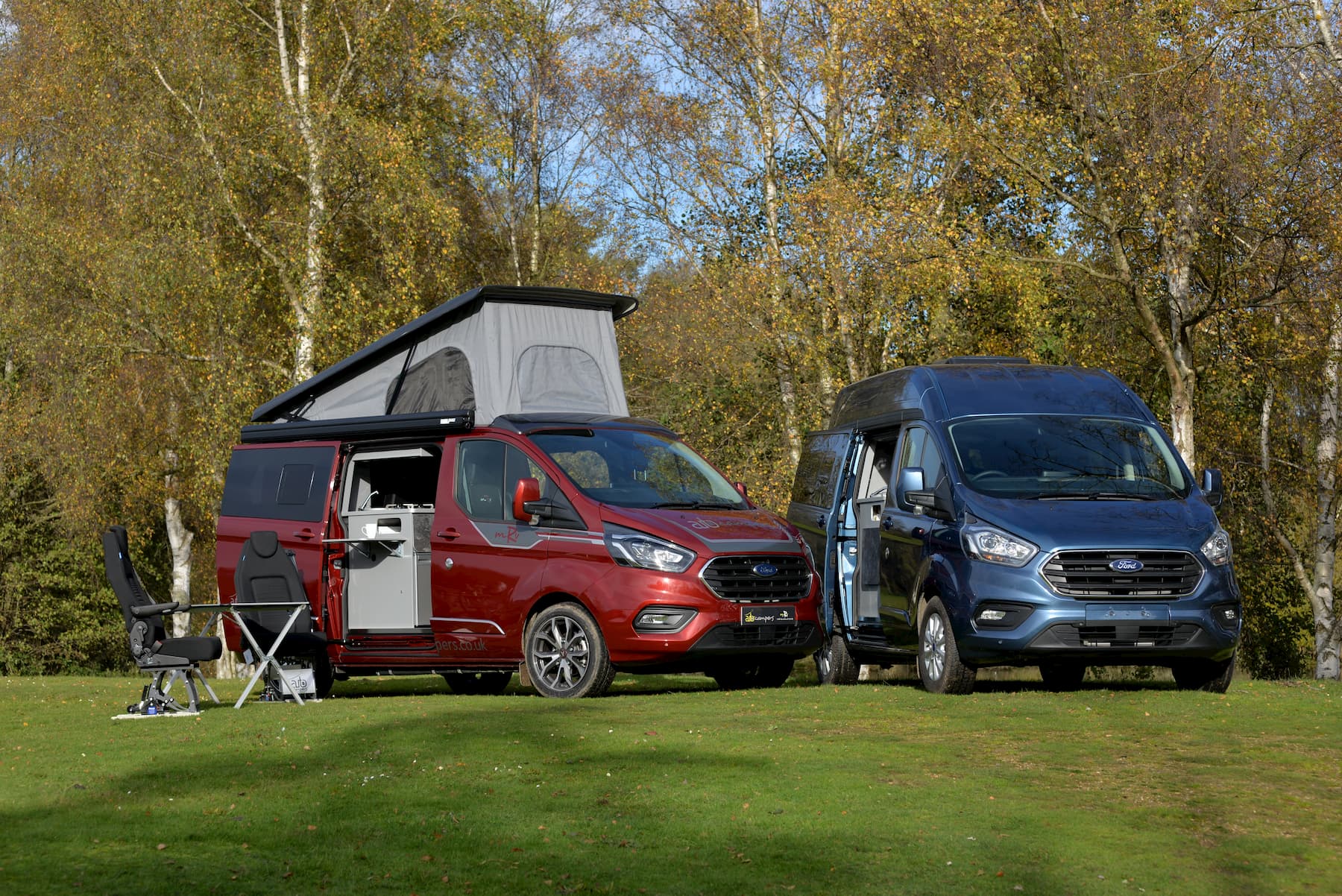 Highland Auto Campers
Mark and Alicia gave up their day jobs to live the dream and set up their own company, Highland Auto Campers in 2018 offering Camper Hire in Scotland.
Ideally placed in an idealistic location near Inverness at the start of the North coast 500, Mark & Alicia immediately recognised Auto Campers versatile innovation as their perfect Camper to start their business, with Marvin the marvellous pop top MRV.
2019 sees the addition of, "Oscar", an orange glow, 4 berth pop top Leisure van and "Hector" a Chrome blue all season 2 berth Hi line Leisure van.
The mix of dog friendly, high specification Campers, competitive prices and enthusiasm blended with a personal touch of service, is gaining many positive reviews and can only see Highland Auto Campers build from strength to strength with additional services including sales and aftersales.